For the first time in recent memory, the Carolina Panthers' bar for a successful season has been significantly lowered.
For years, the Panthers were seen as a team capable of going to and winning the Super Bowl – anything short of attaining that was a disappointment. In 2020, that's no longer the case: After an offseason that saw the team's roster, coaching staff, and overall philosophy completely turned over, there is no illusion that the Panthers will be making a run at Super Bowl LV. In fact, they may not even be able to make a run towards an NFC South title. The optimism of the past has now become optimism for the future, while realism is what defines the outlook for the first year of Carolina's new era under Matt Rhule.
That's created a question that has been oft-discussed and fiercely debated throughout this past offseason: What, exactly, constitutes a successful 2020 season for the Carolina Panthers?
Fundamentally, the very least that any football team at any level can ask for is a winning record each season. Playoffs or no playoffs, it shows that a team is a successful one and capable of greater things beyond the basics of being a winning team. In professional football, however, there is a siren call promising great rewards for teams that don't win – for some, a siren call too alluring to resist.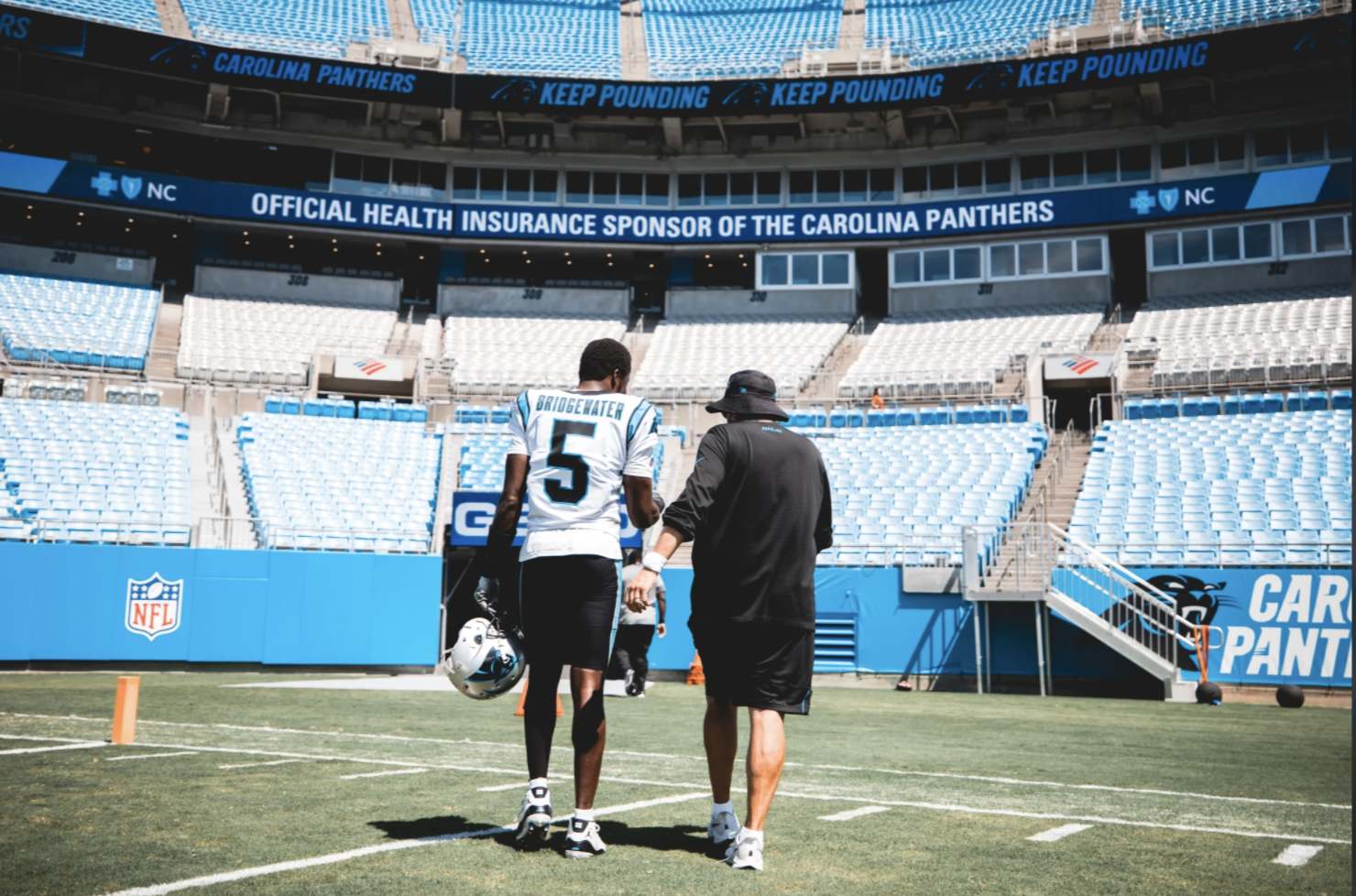 In the leadup to this year's season, there have been some Panthers fans and some NFL media who have suggested that Carolina's objective should be to race to the bottom: throw the season and lose as many games as possible in the name of securing the No. 1-overall pick in the 2021 NFL Draft. In the minds of proponents of "tanking", the ends of such a season – a "franchise-changing" player, probably a quarterback – justify the means.
To lose early and lose often means to come closer and closer to a player "destined" for greatness. To actually try and win games is a travesty, as the team is "letting him get away".
That idea of "success", however, relies on fallacious and magical thinking that any player who goes at the top of the Draft is guaranteed to be a superstar. And such promises nonwithstanding, losing football games is hardly along the lines of what first-year Panthers head coach Matt Rhule is thinking.